Debbie Korona
Office Admin
I graduated from St Mary's High School and attended MWCC and PVCC before starting my career working in the medical field. I have worked in some capacity in the medical office setting since I was 18 yrs old. I have a son and a daughter who recently have gotten married and blessed me with 1 granddaughter from each family! I have experience in various positions within the medical officeincluding working the front desk to back office duties, accounts receivable, accounts payable, HR, and billing department.
My desire to grow in my faith, and my constant love for my family and friends. I strive to make a difference in others lives in a positive way!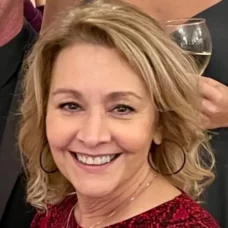 "The only failure in life is not to try"
Since I do not have the ability to do what our outstanding PT's do, I feel I can offer emotional support whenever needed. I also help with a variety of duties, filling in where needed, multi-tasking, maintaining employees' HR needs, A/P and A/R.
I absolutely love my co-workers, the are compassionate, kind and experienced in their skill. Everyone is willing to step up whenever and where ever needed.  
What's Debbie Reading, Listening To, or Watching?
Tin Cup (Movie)

The Hangover (Movie)

The Sandlot (Movie) 
In my free time, I'm enjoying time with my grandchildren of course! Spending time at the lake, traveling, I have a love for animals and watching movies!