PHYSICAL THERAPY JOBS IN LEE'S SUMMIT
DUE TO CONTINUAL GROWTH, HILL PRO MOTION PHYSICAL THERAPY IS SEEKING TO ADD TALENTED INDIVIDUALS TO OUR THERAPY TEAM. WE ARE ACTIVELY RECRUITING FOR PHYSICAL THERAPISTS, PHYSICAL THERAPY ASSISTANTS, FRONT OFFICE MANAGERS, AND ADMINISTRATORS.
A FAMILY BUSINESS
STAFF TRAINING
CONTINUOUS DEVELOPMENT
POSITIVE ATMOSPHERE
CAREER ADVANCEMENT
IS HILL PRO MOTION FOR YOU?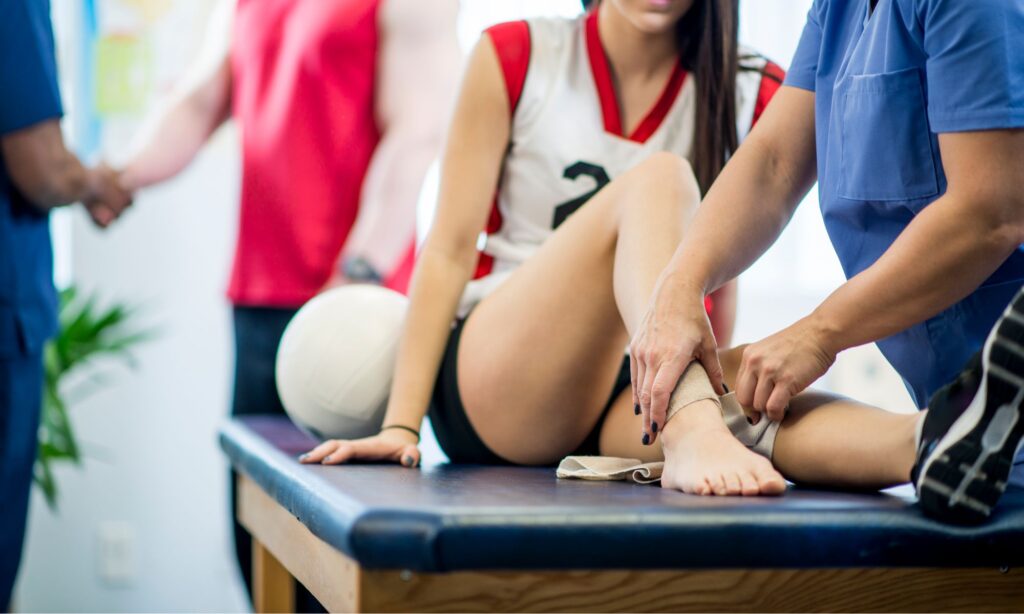 What Are Amazing Clients Have to Say!
After months of frustrating knee physical therapy elsewhere, I was extremely pleased to find Hill Pro Motion. I wanted a highly educated, professional, yet welcoming atmosphere and therapists who listen to their clients. I also wanted doctors that communicate with the client's doctors if necessary. Hill Pro Motion is wonderful! My knee has greatly improved. I highly recommend them and will return for any future physical therapy.
Went to visit my Orthopedic for the first time since ACL surgery. He is excited about my progress. By the end of the week, I will be leg brace free, crutches are already gone. Ready to continue to strengthen with the help of Hill Pro-Motion Physical Therapy!
I have had the opportunity to work with Zak Hill with the rehabilitation of my knee. Not only was Zak very knowledgeable regarding what it would take to get me "back on my feet", but he was also easy to be associated with as a person. My encounter with Zak Hill was in the spring of 2014. My wife recently had knee surgery also (spring 2015). Without hesitation, I knew whom I wanted to help my wife recover from her knee replacement. Not only did Zak welcome my wife into his organization, but he also remembered me and my name and welcomed me "back". I would recommend Hill Pro-Motion to anyone wanting excellent physical therapy in a professional, warm and friendly environment.
Zak is the best therapist I have ever had. I have had many. He was highly recommended by a friend. Glad I listened. His technique is very effective but not forceful as many are. If you've had other therapists and weren't happy, give Zak a try. You will be hooked. Great office atmosphere.
I had my left total knee replacement Sept 2014. I had 4 weeks of therapy with Zac. He is very caring, patient, friendly, made me feel like I was the only patient. He would offer magazines and pillows, very attentive to my concerns and needs. He fully explained the benefits of every exercise and treatment and what to do at home to keep my knee strong. I was feeling the best I have in years. So Dec 2014 I had the right total knee replacement. While in the hospital, the nurses and therapy where amazed how well I was able to walk down the hall for therapy. I owe it all the Zak. My recovery at home was so smooth. And naturally, I am back at Zak Hills Pro-Motion Physical Therapy. Been 2 weeks now, my friends and family are amazed.. makes me so proud to get back to a normal life. Zak Hill is the best.I highly recommend to everyone who is in need of all types of Physical Therapy. I can't forget Debbie, she thoroughly explained my insurance to me. Always extremely friendly, Caring and helpful….what can I say "They are the best"
No worries with Zak, at Hill Pro Motion. I felt better than the last 10 months after one therapy session, for several hours after the session, yesterday. He has a good interview process, relaxed atmosphere and expert hands for all of his patients.
These guys are so great at what they do! Been through many other physical therapy places and nothing compares to the care and environment that they provide. Thank you guys for everything!!
Thanks for help with my shoulder and Christian's walking. Both of us are doing much better. Almost sorta miss working with you.
Excellent environment, friendly staff, and Zak is very knowledgeable! Great place to go!
For several months prior to my PT treatments at Hill Pro-Motion Physical therapy I was having low back pain and right leg aches and pain especially at night in bed. Finally, the physiatrist took X-rays and told me I had a badly worn first and last sick in my back causing my problem and recommended PT. When I came to the first therapy session I learn the treatment plans and goals and the end result. I was very skeptical when they told me they were going to take the aches and pains from my right leg and put it in my back and eventually decrease my back pain. I let them know I wished them good luck with that. I must say when they accomplished that goal, I let them know they could put it back in my leg because the back pain was more painful; however, as time progressed with treatments I was purely amazed and thrilled the pain was gone. I was also able to stop taking medications as they were not required. At the end of my physical therapy, I felt well and have been able to work at my job without difficulty.
When my sciatica got bad it was too painful for me to drive, sit, or sleep for any significant period of time. Everyone at Hill Pro-Motion was great to work with and got me feeling like myself again. I still use the stretches and exercises Zak taught me every day to help prevent my issues from recurring.
When I went to see Zak, I was acclimating myself with my first ever suspected back injury. From the lens of someone who is hugely active, I was terrified. Throughout much time and many appointments with specialists, I learned that I had a herniated the same disc within two months. Zak was my lifeline. He helped bridge the gap between diagnosis and care. When I would call to schedule a consult with a neurosurgeon while experiencing intense pain every day for weeks. I would be beyond discouragement at the month wait to get in. Zak and his team were always accommodating, knowledgeable, and a great source of calm. They guided me through the slew of changes in my body as a result of the injury and along the pathway to healing. They listened intently with kindness and compassion. He worked to find the best approach for recovery. I knew I could call anytime, even over the weekend with concerns and questions…and I did. In five months, I went from not being able to sit, walk or stand to playing competitive tennis 3 times a week, I still have setbacks, but I am confident that, going forward, I can prevent re-injury. I am no longer terrified, I have been taught how to balance my body and provide a healthy environment for my spine. Zak has given me lifelong tools to maintain my health and remain active. He taught me how to listen to my body and how to respect my injury. I am so happy to have "graduated" Hill Pro-Motion Physical Therapy, and to be feeling better…but I miss my visits. Zak and the team are a part of my forever family. Love them all!