Auto Accident Resources
Please make sure you buckle up. Let's get this statistic to 100%.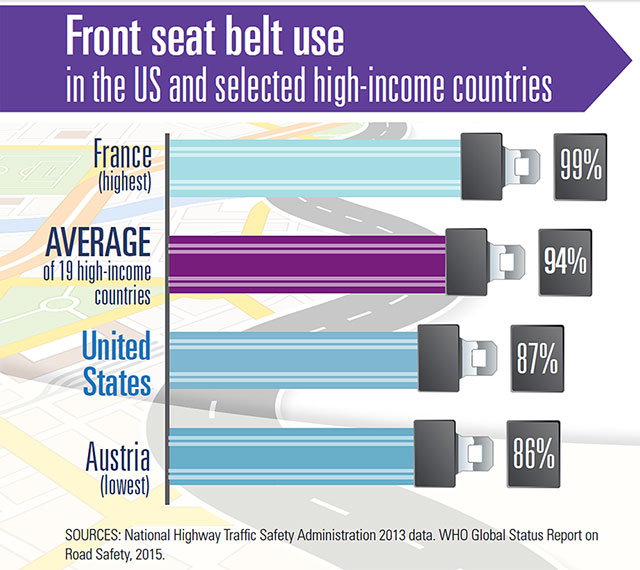 Click here to download your car accident checklist.
Print it out and place it in your glove box.
Remember, if you or someone you know does experience a whiplash injury, have them give us a call. Seeing a physical therapist first is usually the best choice.