Spinal Manipulation Lee's Summit
Spinal Manipulation, also known as 'High-Velocity Low-Amplitude Thrust' or 'Spinal Manipulative Therapy', has a very long and prestigious history. Practiced principally by physical therapists, osteopathic and medical physicians, and chiropractors. Spinal manipulation includes techniques that a clinician applies with a rapid impulse or thrust. This verbiage may sound aggressive however these motions are and should be gentle techniques. Many times gentle enough they can be described as a quick stretch in order to achieve a gapping and subsequent cavitation of the target joint. This is also thought of as resetting the joint in which it is applied, much like hitting the control/alt/delete button on your computer. Joint cavitation is accompanied by an audible release recognized as a 'popping', or 'cracking', sound. Spinal manipulation is used by physical therapists to treat accomplish clear results.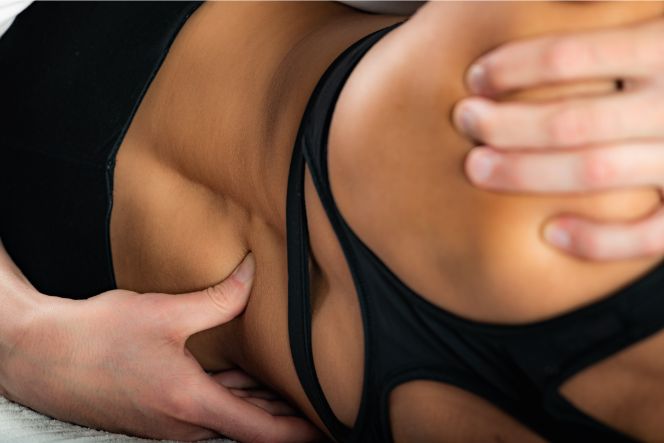 Lee's Summit Spinal Manipulation Benefits
facilitate movement
relieve pain
increase circulation
relax muscles
improve muscle function.
After achieving the previously listed goals with spinal manipulation progression of the client with strengthening activities are achieved much easier and faster. Spinal manipulation is used as a tool to achieve reduced pain quickly and not as a maintenance activity. There has been extensive research to show that manual therapy or manipulative therapy combined with therapeutic exercise improves patient outcomes and is done in a faster time that those activities alone.
A common misconception is that spinal manipulation by a physical therapist is synonymous with a chiropractic adjustment. So the question follows: what is the difference between the two? Between manual physical therapy and chiropractic? While technique and application between the professions can be very similar, the two professions operate under divergent treatment models and philosophies.
For more information, Contact us at Lee's Summit, MO center.